Med. Tradicional China y Acupuntura estética / general. Naturopatía               

WEB Sara Alavés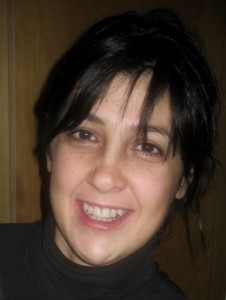 Techniques: Traditional Chinese Med. and cosmetic / general Acupuncture. Naturopathy
Qualification: Acupuntura y Naturopatía en CENAC, Barcelona. Diplomada en Quiromasaje por la escuela A.M.A.C.V.I., Barcelona. Kinesiología en INSTITUT GUIXENTS, Barcelona. Diversos curso de Post-grado en Lifting Acupuntural por el I.E.N. El Vergel, en Dietética china, Dietoterapia energética, Rehabilitación de las lesiones Deportivas Frecuentes y Sa Zhen Liao Fa (Método de Tres Agujas) por la Fundación Europea de Medicina Tradicional China
Registered Member of: Fundación Europea de Medicina China y PEFOTS, Practitioner's Register nº 10304-270
Profile: Sara se adentra en el mundo de la Salud Natural a través de técnicas como el Quiromasaje y la Kinesiología. Pero las técnicas manuales no le proporcionan la plenitud que busca y su inquietud por otros modelos le lleva a continuar formándose. Es la Naturopatía la que le abre la puerta al conocimiento y estudio de su verdadera pasión: la Medicina Tradicional China.
Desde hace más de una década ha trabajado en diversos Centros repartidos por toda la geografía española, ejerciendo la Naturopatía y la Acupuntura. Es en éste último método donde realmente encuentra su vocación y donde desarrolla todas sus destrezas para abordar desequilibrios como migrañas, cefaleas, trastornos digestivos, dolores estructurales, ansiedad, estrés, insomnio, fatiga y adicciones, entre otros. Actualmente, también imparte sesiones de Acupuntura Estética, una técnica encaminada al rejuvenecimiento facial y diseñada para reducir, minimizar y corregir las evidencias visuales del paso del tiempo y que estimula la habilidad natural del cuerpo a auto-regenerarse.
Message from Sara 
To take appointments, please contact reception on 91.576.97.57 or send an e-mail to web@natureseq.com. I will come back to you with the closest availability. Thank you!