Par biomagnético, Kinesiología sutil. Reiki Usui Tibetano, Karuna, Kundalini y Grial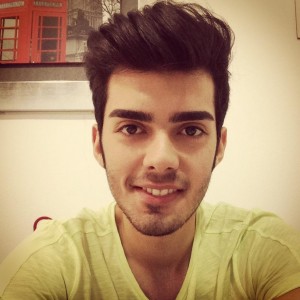 Techniques: Par Biomanético, maestro de Reiki Usui Tibetano, maestro de Reiki Karuna, Maestro de Reiki Grial, lector de Registros Akáshicos, Visión aural, exploración cinestésica, Kinesiología sutil.
Qualification: Par Biomagnético por el doctor Isaac Goiz Duran. Kinesiología sutil, Visión aural y exploración cinestésica con el doctor Cristian Salado
Registered Member of: APTN_COFENAT nº 5504
Profile: En la búsqueda de técnicas que le aporten respuestas a preguntas recurrentes, Javier descubre el Reiki y alcanza la Maestría en diferentes tipos con el fin de obtener la energía que cada uno aporta. En el proceso de descubrimiento de nuevas técnicas, se forma en Registros Akáshicos con la intención de poder manejar la información necesaria para la evolución de cada persona. Con la Visión Aural y Exploración Cinestésica descubre que no hay nada mejor que ver y sentir el aura para saber dónde se sitúa el desajuste a nivel energético, físico y emocional. La Kinesiología sutil le hace comprender que no hay nada más sabio que el propio cuerpo para informarnos de qué es lo que le está sucediendo.
Actualmente, continua formándose en diferentes tipos de técnicas que le ayudan a ver al ser humano como un todo, le permiten dirigirse a los orígenes de los problemas y no solo quedarse con los síntomas que éstos producen.
Message from Javier 
To take appointments, please contact reception on 91.576.97.57 or send an e-mail to web@natureseq.com. I will come back to you with the closest availability. Thank you!